Moving Day The Right Way: Tips for Prepping and Packing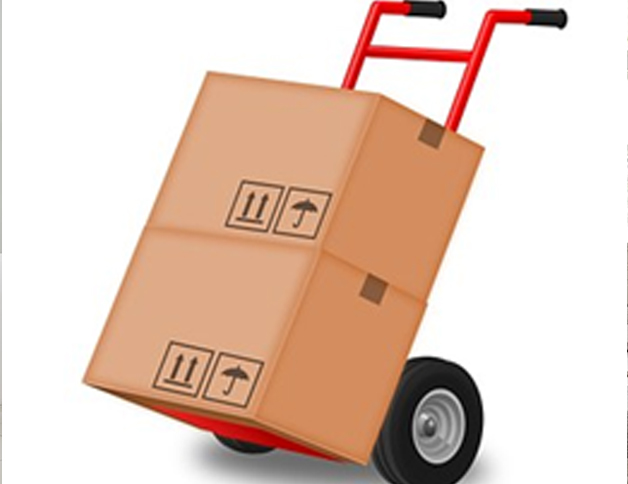 Photo by Pixabay.com
Moving Day The Right Way: Tips for Prepping and Packing
Moving day – two of the most dreaded words in the English language. Moving is an ordeal unlike any other. You spend weeks gathering every object accumulated over the years, box it all up and then wait with a mixture of uncertainty and anxiety for the big day to arrive. Unfortunately, many people approach moving day with a negative mindset, seeing it as a hurdle to be cleared all at once when the best way to tackle it is in stages, doing a little at a time and preparing well in advance. Think of it as an elaborate "to do" list, with items to be checked off as you complete them.
Movers or no movers
Determining whether to hire a professional moving service will depend on your circumstances and budget. If you have lots of friends who are willing to pitch in on moving day, it may be worth saving the money by sweet-talking (and feeding) them. The do-it-yourself route is also preferable if you want complete control over the move in terms of timing and how your belongings are handled. You can start loading the truck whenever you want and wrap it all up when you're ready. There's also less risk of the big stuff being left in the wrong rooms and having to be moved around all over again.
There's no getting around the fact that moving yourself, especially if you have a lot of stuff, is grindingly hard work even if you've convinced everyone you know to help out. It's time-consuming and frustrating. On the other hand, hiring a mover will be pricey – the average cost of moving a household is $2,300 – but you won't have to move a single box. The movers will handle all the heavy lifting; no sore backs, pulled muscles or bruised shins to nurse afterward.
For many people, handing it all over to a professional is worthwhile just to get rid of all the stress that comes with handling a move (if you're not into driving a massive, loaded-down truck long distances, hiring movers is probably the right decision for you). And since they'll be insured, you can rest easy when it comes to the possibility of breakage.
Whatever you decide, you'll still have plenty of groundwork to lay to get everything ready, whoever's moving your stuff. Here are a few tips to make things just a little easier.
Make lists
Lists may seem like just another layer of unnecessary work, but when there's a lot to account for they can save you a lot of stress and heartache. Keep a contact list handy with the numbers of your movers. Give everyone in the family a personal "to do" list to avoid confusion and to make sure nothing gets overlooked. Also, keep a list of all your boxes and what's in them, along with a photographic record of each box (clearly labeled, of course) so you have a visual record of your belongings.
All packed up
It seems obvious, but is worth repeating. Make sure everything's packed up, secured and labeled before moving day. Consult with your mover on how best to protect fragile items and make sure they know what's to be handled with extra care. In most household moves, something gets forgotten and will need to be hastily packed up, so be sure to rise early and take a good look around before all of the chaos begins.
Pet care
Moving day will be a scary, disorienting experience for your pet, so consider hiring a pet sitter to watch your furry friend while the boxes and furniture are being shuttled around. Your pet will be safer in someone else's care for the day. There's always the risk that Fido get loose or that a busy mover will step on his tail. It's one big detail that you can check off ahead of time.
Remember that doing as much prep work as possible ahead of time will take some of the pain out of moving day. Stay organized so you have a clear idea of what's going where in case something goes missing along the way. And don't forget to keep a bottle of champagne on hand for when it's all over.
Article provided by Tamara Gilmore